How Dental Implants Work – Spring, TX
Restoring Your Smile from the Root Up
Before you can begin the complex process of replacing your missing teeth with dental implants, it's important to first understand a little bit about how they work. We can walk you through the entire treatment process step by step until you feel comfortable going through with it. Part of your initial consultation will include discussing the details of your treatment plan and making sure you understand how dental implants work. To get a bit of an idea of how the implant process typically goes, keep reading below.
Initial Dental Implant Consultation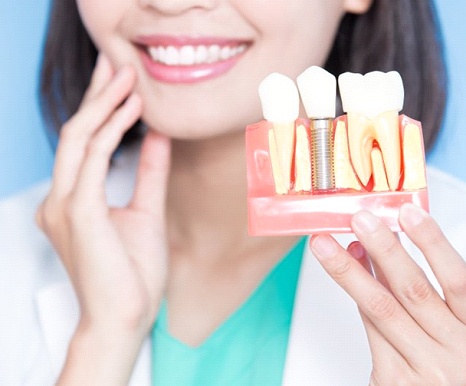 The first step in your journey to a more complete smile is to schedule a consultation with us for tooth replacement. During this appointment, we'll discuss a customized treatment timeline with you as well as go over all of your options for restoring your dental implant. We may also recommend one or more preparatory treatments, such as gum disease therapy or tooth extractions, in order to increase your odds of a successful dental implant placement.
Dental Implant Surgery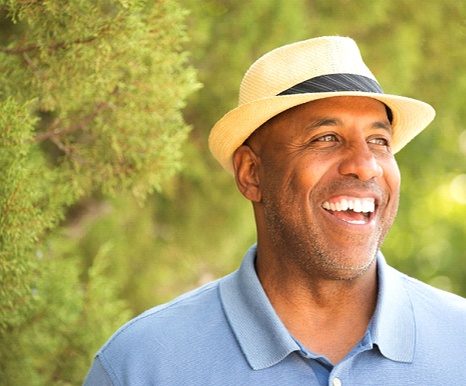 Unlike many dentists, who have to refer you to an outside specialist such as an oral surgeon in order to place your implants, Dr. Joshua Kuykendall can perform the entire procedure in-house. The surgery itself is pretty straightforward. We will begin by making a small incision in your gum tissue, then placing the implant directly into your jawbone. To protect the implant throughout the healing process and maintain the shape of your gum tissue, a protective cap is placed over it.
Dental Implant Osseointegration and Abutment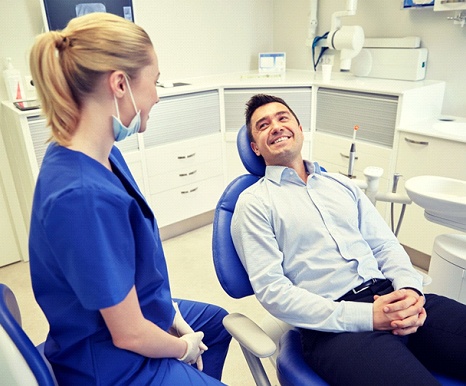 After the implant has been placed, a remarkable process known as osseointegration will occur. The implant post will fuse to your jawbone until the two of them are essentially the exact same structure. This process may take anywhere from three to six months, which is why we usually can't install your replacement teeth at the same time as your implant placement.
Once osseointegration is complete, you'll return to our office for another minor surgery where we'll place the abutment. An abutment is a metal connector piece that will serve as the anchor for your implant restoration.
Placement of Dental Implant Restorations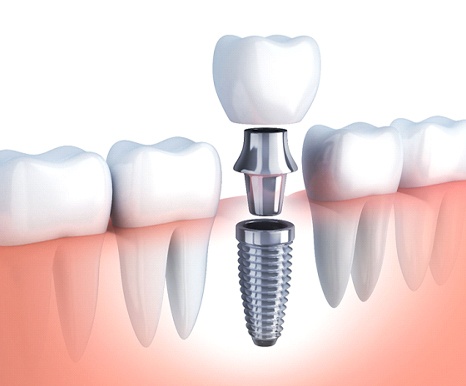 After we receive the restoration (either a crown, bridge, or denture) from our partnered dental lab, we can finally attach it to your implant via the abutment. If we placed a temporary restoration when we installed your implant, we'll begin by removing the temporary. We'll place your permanent crown, bridge, or denture and let you leave our office with a new and improved smile that should last for decades to come!
Are you ready to restore your smile with dental implants? Then give us a call today to book your consultation.