Multiple Tooth Dental Implants – Spring, TX
Rebuilding Smiles after Tooth Loss
If you've lost multiple teeth, chances are that you know all too well the challenges that come along when teeth go missing. Biting, chewing, and speaking clearly become more difficult, and you can want to hide the gaps in your smile from view. In addition, losing teeth can weaken your jaw bone, leading to a more saggy, older appearance. Luckily, our team at Spring Dentist can help you regain full confidence and oral function through multiple tooth dental implants in our Spring, TX dental office.
Replacement Options for Multiple Missing Teeth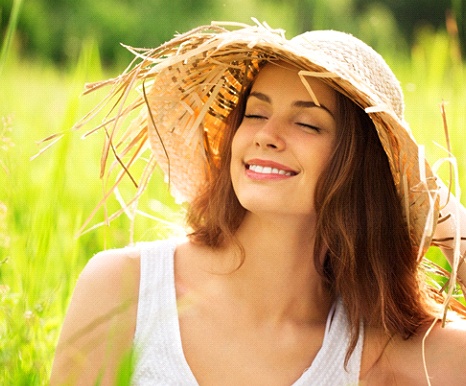 If you have two or more teeth missing, you have several potential choices for replacement, including the following:
If the missing teeth are consecutive within the arch, you may be eligible for a dental bridge, an restoration that anchors to the teeth that immediately surround the gap.
For teeth that are missing throughout the arch, partial dentures fit can fit like a puzzle piece, unique to fit your mouth and needs.
To address all the challenges of multiple tooth loss, our dentists generally recommend combining either a bridge or partial denture with dental implants. Why? Instead of simply resting on top of the gums, dental implants mimic natural tooth structure and are firmly integrated with the jaw bone.
Dental Implants Process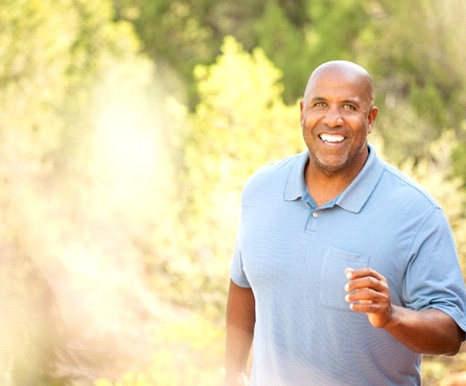 Once you and one of our experienced, talented dentists decide that implants are the right treatment choice for you, we will follow these steps:
Your dentist will surgically place the necessary number of implant posts. Please note that it may be lower than the number of missing teeth.
Over the course of several months, your jaw bone will grow and envelop the implant posts.
Once this process is complete, you'll return to our dental office in Spring, and we'll affix either a bridge or partial denture according to your needs.
To ensure the longevity of your implants and restorations, you will need to continue healthy oral habits—brush twice and floss once daily and visit our team twice every year for checkups and cleanings.
Benefits of Choosing Implant-Retained Restorations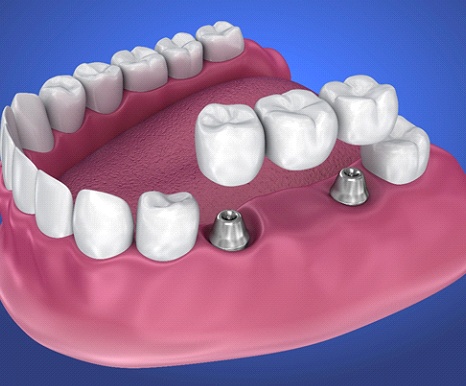 Because dental implants replace the missing roots, they can provide benefits that bridges and partial dentures alone simply can't. These benefits include the following:
Stronger jaw bone—this allows you to preserve your facial shape and prevent additional tooth loss in the future.
Better preservation of healthy tooth structure—instead of relying on the surrounding teeth, implant-retained bridges and partial dentures anchor to the implants.
Increased biting power—with a strong foundation in the jaw bone, dental implants keep the restoration in place. No more worrying about your replacement teeth slipping out of place.
Longer lifespan—restorations alone can last up to 10 years before needing to be replaced. In contrast, with dental implants these can easily reach 30 years or more with the proper care.
Get Started with Your Consultation Today!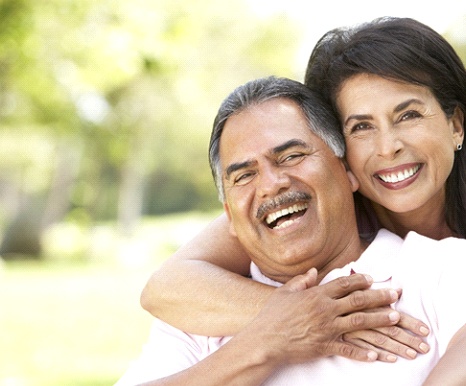 Are you interested in learning more about replacing your multiple missing teeth? Contact our team at Spring Dentist! We can schedule a consultation and get you on the path toward a stronger smile.