Single Tooth Dental Implants – Spring, TX
You Can Restore Your Smile to the Fullest!
If you've recently lost a tooth, you may not see a good reason to replace it, especially if it's the only tooth you've lost and it's not visible in your smile. But the truth is tooth loss has effects on your oral health that you won't likely experience until more time passes. Oral issues beget future issues that you may not have seen coming, including future tooth loss of neighboring teeth or a reduced biting force that makes chewing certain foods incredibly difficult. At Spring Dentist, we're dedicated to providing you a tooth replacement that not only lasts and looks natural but restores your oral functions to the fullest! Learn more about single tooth dental implants in Spring, TX on this page or contact our team today.
Your Options for Single Tooth Replacement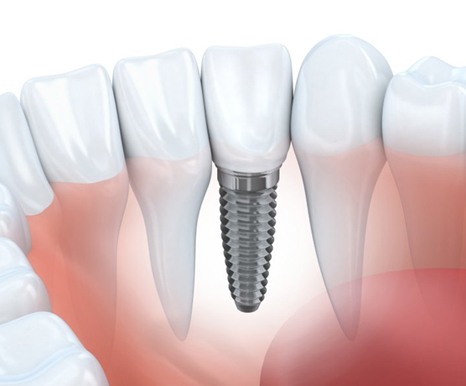 If you want to replace a single tooth, you generally need to choose between either fixed dental bridges or dental implants. Fixed bridges are complex restorations that consist of multiple crowns, typically three or four depending on the number of teeth being replaced. Each crown is fused together, with the crowns on either end being hollowed out so that they can be anchored to natural teeth. The teeth in between fill the gap in your smile. This means that natural tooth enamel will need to be modified to accommodate this type of restoration.
In contrast, dental implants rely on a titanium post to anchor a restoration, which means it acts independently from the neighboring teeth. No removal of existing tooth enamel is required to place an implant and, once fully integrated, you can expect full restorative benefits you won't find with any other treatment.
Benefits to Consider When Choosing Dental Implants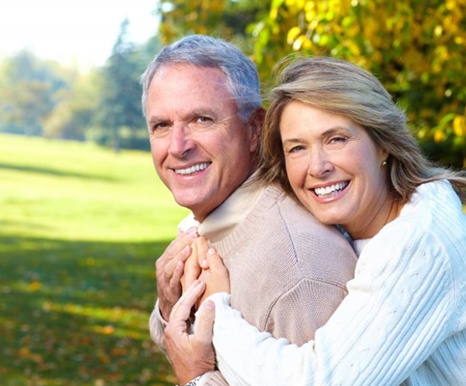 When choosing dental implants over fixed bridges, you can expect:
The most natural-looking aesthetics available in tooth replacement to date. This is largely due to the implant very closely mimicking natural tooth roots and the porcelain material used to restore the implant.
A long-lasting solution. Dental implants last between 25 years and a lifetime when practicing daily oral care and committing to routine dental visits.
Increased biting strength and the ability to retain your jaw's natural bone tissue. This is because the implant provides long-term stimulation that you won't find anywhere else.
Contact Spring Dentist for Your Next Appointment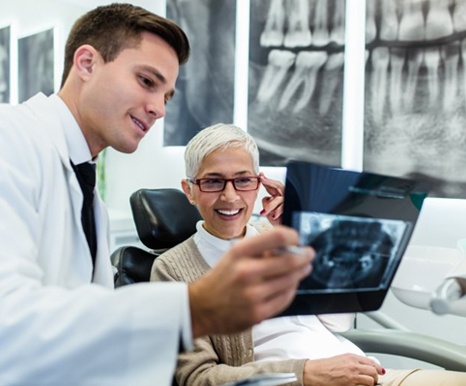 When you have experts at Spring Dentist ready to replace your missing tooth today, there's no reason not to get started on your journey to complete your smile, roots and all. To replace a single tooth or all the teeth in your arch, give our dental office a call today!