Advanced Dental Services & Technologies – Spring, TX
State-of-the-Art Oral Healthcare that Inspires Smiles
The dental field is always in a state of motion, and the Spring Dentist team makes every effort to stay at the cutting edge of new developments and technologies! This revolutionary approach results in several valuable benefits for our patients, including greater procedural comfort, boosted clinical precision, and plenty of added efficiency throughout the treatment process. Keep reading below to learn more about these advanced touches, or contact us today in Spring, TX to schedule an appointment.
Committed to

State-of-the-Art Dentistry
All-Digital Technology
Soft Tissue Laser For Gum Treatment
Using Low Radiation for Dental X-Rays
3D Digital CBCT Scanner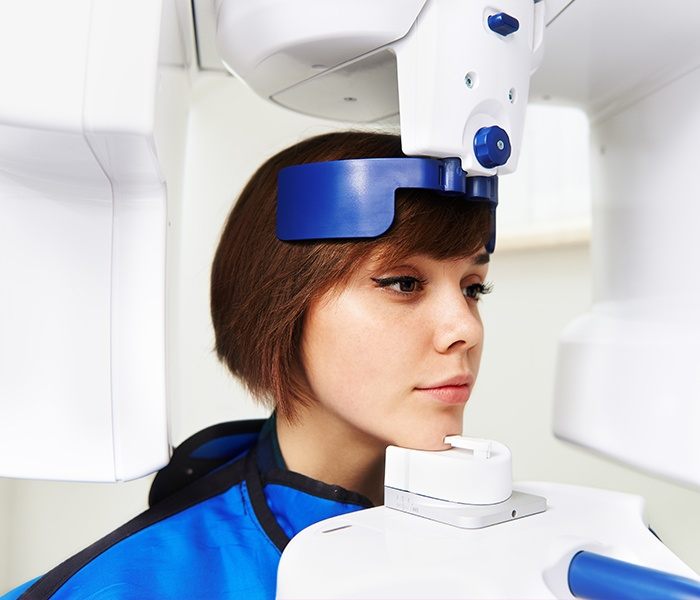 When planning advanced procedures like surgical dental implant placement and root canal therapy, our team wants to be certain that success is imminent. That's why we've invested in the state-of-the-art 3D Prexion CBCT scanner, which captures comprehensively three-dimensional/panoramic X-rays of the patient's oral structures, mapping out the locations of even the smallest bodily details with outstanding accuracy. As a result, the outcome of even the most extensive treatment plans can be wholeheartedly positive and long-lasting!
Intraoral Digital Cameras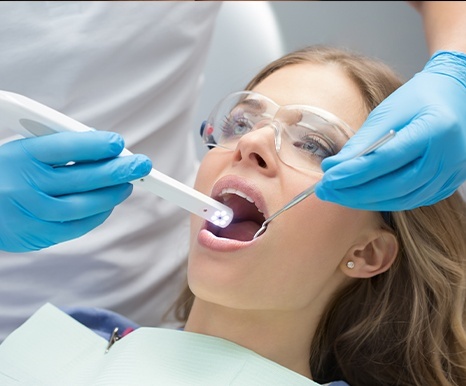 It can often be hard to understand what's going on inside your own mouth – thankfully, Dr. Kuykendall and the Spring Dentist team are more than happy to lend a helping hand. Our modern intraoral digital camera can reveal crystal-clear images of the teeth, gum tissue, and other important oral structures on a convenient chairside monitor during your next appointment! This handy visual aid allows us to point out areas of damage and explain potential treatment options with newfound clarity.
Low Radiation Digital X-Rays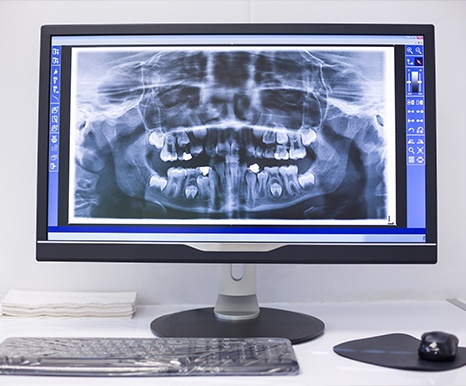 Traditionally, X-rays were captured on traditional film, developed slowly in a darkroom with chemicals, and then stored in oversized, bulky filing cabinets for later use. Thankfully, digital radiography has transformed this process for the better. Now, highly detailed X-rays can be captured and stored as a digital file within seconds – no development process or hours of waiting required! Patients will also be exposed to far less radiation overall, which makes this diagnostic step much safer than before.
Soft Tissue Laser Dentistry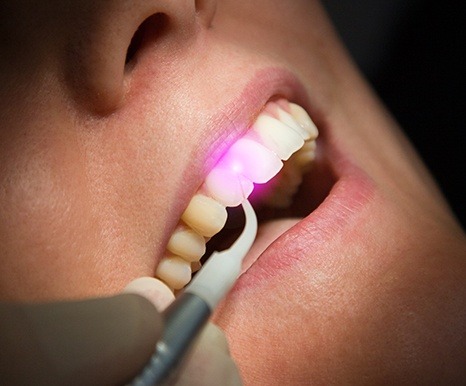 Lasers are swiftly becoming the future of dental care, especially when treating the soft gum tissue. Instead of relying on intimidating scalpels and sutures, our team uses the DenMat SOL® soft tissue laser for periodontal therapy, which features a focused wavelength that can precisely eliminate diseased tissue and dangerous bacteria in a minimally invasive fashion – in fact, patients are likely to experience little to no bleeding/swelling throughout the process.