Preventive Dentistry – Spring, TX
How Basic Prevention Protects Long-Term Oral Health
Lifelong oral health requires routine appointments in order to maintain. Even with the best at-home practices, nothing compares to a professional checkup and cleaning from a dentist. Furthermore, having the peace of mind that no underlying dental disease is present is truly priceless. When you arrive at Spring Dentist, you can expect the same standard of care you're used to: dentistry that is comfortable, caring and mindful of your individual needs. Call our dental office to schedule an appointment for preventive dentistry in Spring, TX today!
Why Choose Spring Dentist for Preventive Dentistry?
Soft Tissue Diode Laser Utilized
Nitrous Oxide Sedation for Improved Comfort
Oral Cancer Screenings via VELscope Technology
Dental Checkups & Teeth Cleanings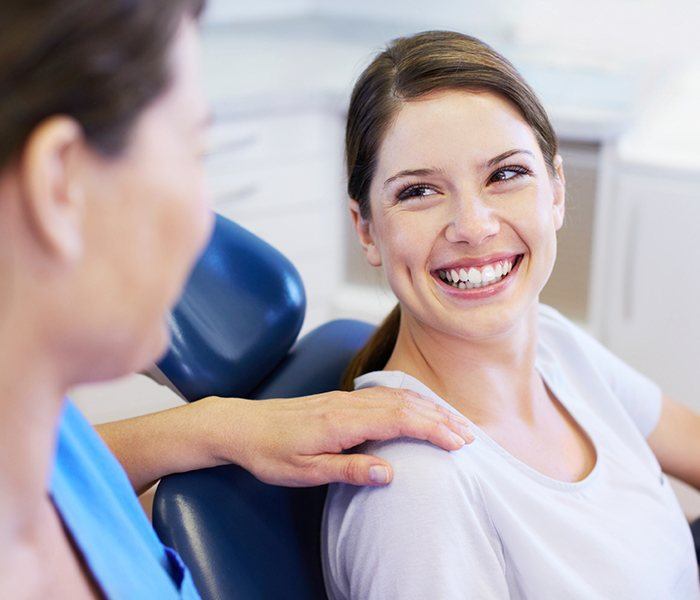 Routine dental exams and cleanings are the backbone of long-term oral health. At-home care plays a crucial role as well, but regular visits to Dr. Kuykendall's dental office confirm that you're doing everything you need to keep your oral health in good condition. During your cleaning, we'll remove any plaque and tartar from tooth enamel, floss in between your teeth, and perform a brief polish. During your exam, we'll check all your oral structures for any abnormalities, including your teeth, gums, tongue, tonsils, inner cheeks, and throat.
Nightguard for Bruxism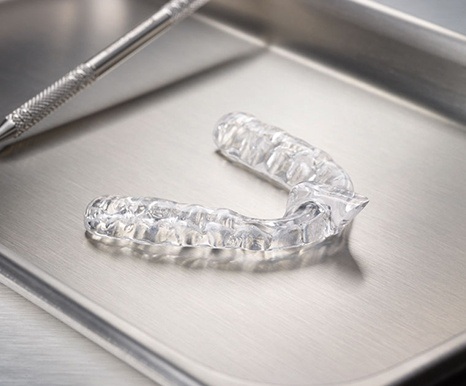 Bruxism is a common condition characterized by consistent clenching or grinding of the teeth, typically while sleeping. As a condition that can develop in any age group, regular exams are incredibly important to catching it as soon as the signs appear. If you experience chronic jaw pain upon waking up or we notice enamel erosion, we may recommend a nightguard to prevent future damage. This oral appliance is worn while you sleep and meant to proactively address the symptoms of bruxism before it causes a dental emergency or long-term damage.
Oral Cancer Screening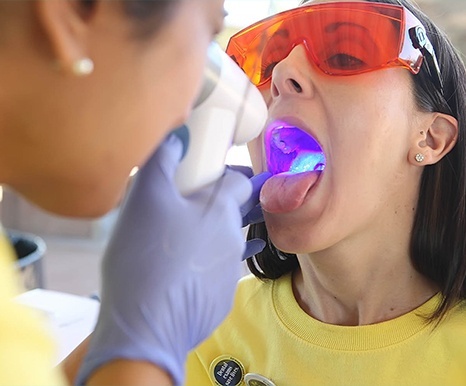 The VELscope oral cancer screening device is designed to make catching the early signs of oral cancer easier and more reliable. Oral cancer is diagnosed in about 53,000 individuals every year, with about 10,000 people dying as a result. However, dentists are in a unique position to lower that number. Through bioluminescence, VELscope illuminates oral tissue, making it easy to catch suspicious sores or discoloration, which may indicate oral cancer. This treatment is especially important to have completed as you age, as patients over 45 years of age experience a higher risk.
Fluoride Treatments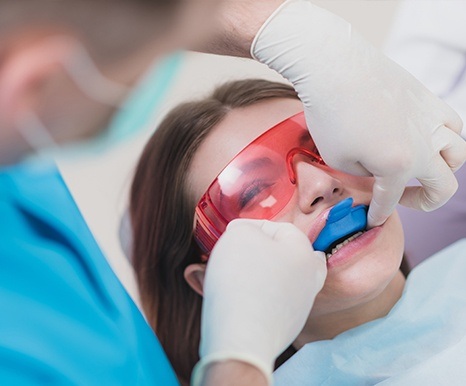 Fluoride is an incredibly common mineral that's typically found in the foods we eat, our public drinking water, and, of course, oral care products like toothpaste and oral rinses. The reason fluoride is so important to oral health is because of its essential properties for tooth enamel. When you receive fluoride treatments from Dr. Kuykendall, you're actively strengthening teeth and proactively addressing early development of cavities. You're also killing cavity-causing bacteria. Routine fluoride treatments are recommended after routine cleanings, especially for younger patients.
Dental Sealants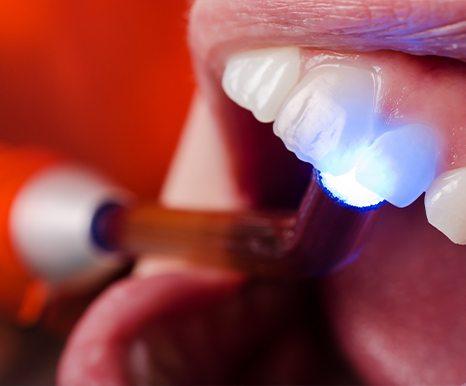 In many cases, molars and premolars are often the first teeth to fall out as a result of decay. This is largely because molars contain many deep pits and fissures where plaque and food debris can get trapped in. For younger patients in particular, this can create an environment for bacteria to thrive, increasing the risk of decay and even tooth loss. Dental sealants use composite resin, a clear, plastic material to seal these vulnerable teeth away from bacteria. As a proven solution for reducing cavity development, it's often recommended for both young patients as well as those who may be at a higher risk for decay overall.