Periodontal Therapy - Spring, TX
Treat Tender Gums via Advanced Gum Therapy
Have you ever noticed your gums bleeding while flossing or brushing? If so, it's a sign that the early indications of gum disease, or gingivitis, have started to form. With improved oral care and a professional cleaning, you can reverse your gingivitis. But what do you do when it advances past this stage? At Spring Dentist, we offer periodontal therapy in Spring, TX designed to stop advanced gum disease from spreading and get your oral health back on track. By scheduling an appointment and completing treatment, you can prevent most serious side effects, including permanent bone damage and tooth loss.
Why Choose Spring Dentist for Periodontal Therapy?
Advanced Diode Laser Therapy
Nitrous Oxide Available for Nervous or Anxious Patients
Comfortable and Accommodating Dentist and Team
Scaling & Root Planing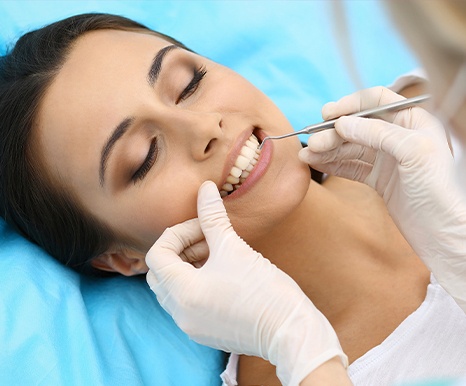 Treating advanced gum disease starts with scaling and root planing, both of which are designed to remove plaque and tartar (calcified plaque) from areas of teeth that sit below the gum line. At-home care and professional cleanings cannot reach these areas, which is why scaling is a crucial part of treating and managing your gum disease. Once we've cleared away plaque, Dr. Kuykendall will perform root planing, which is designed to smooth out the roots of teeth. Gum disease causes the gums to recede from teeth, exposing the vulnerable root underneath. Root planing promotes reattachment to the gums and reduces future gum recession.
Diode Laser Bacterial Reduction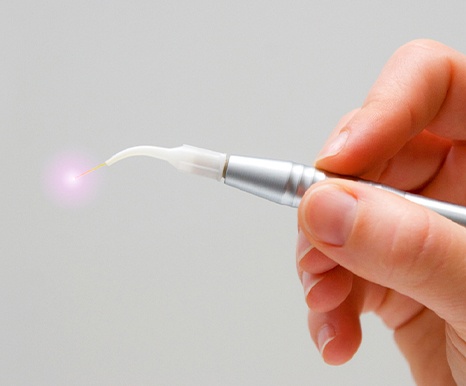 Plaque develops as a result of oral bacteria consuming sugar and starch. With the help of the DenMat SOL Diode laser, we can effectively reduce bacteria from developing along the gum line. One of the perks of using a dental laser, which is entirely safe to do when administered by a professional, is the precision of the laser itself. It makes it easy to target very specific areas of the gums and teeth. Furthermore, the laser cauterizes the gums immediately after contact, effectively reducing the healing time needed after treatment.
Periodontal Maintenance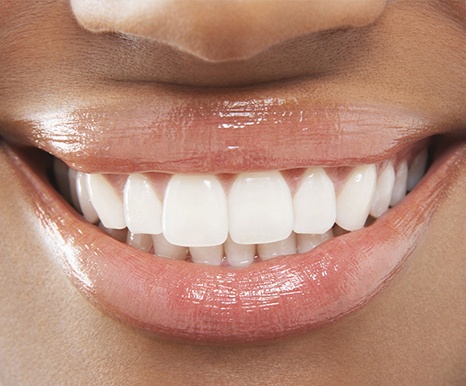 Periodontal therapy is not something that can be done in a single appointment. The gums need time to heal in between visits, which means you'll need to come in for retreatment every three to four months. These appointments are not only to complete your gum therapy but to confirm that treatment is working as planned. If the condition of your gums is not improving, Dr. Kuykendall will make adjustments as needed.