Replace Missing Teeth - Spring, TX
Prevent Future Complications By Replacing Teeth
Millions of Americans are suffering the consequences of missing teeth right this very moment. Not only is eating certain foods completely out of the question, but neighboring teeth shift out of place as a result of tooth loss. That's why Dr. Kuykendall recommends all patients to replace missing teeth in Spring, TX, whether it's via bridges, dentures or dental implants. We'll go over the pros and cons of each and help you decide exactly which treatment is right for you! Simply give us a call and we'll schedule your consultation.
Why Choose Spring Dentist to

Replace Missing Teeth?
Dental Implant Placement Performed Onsite
Sedation Dentistry Options Available
CBCT Scanner for Improved Planning
Dental Bridges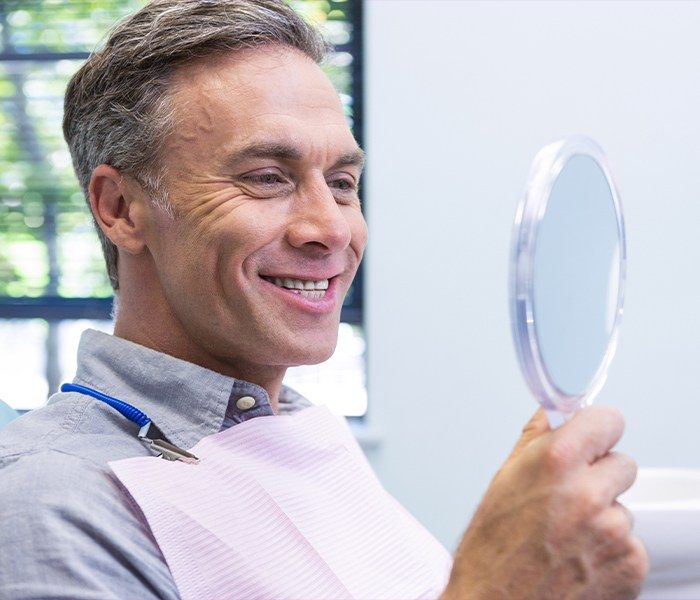 Dental bridges are among the most common form of tooth replacement in dentistry. To create a bridge, a series of crowns are fused together, typically three or four depending on the number of teeth that need replacing. The crowns on either end are hollowed out so they can be fitted on top of existing teeth, while the crowns in between them fill the gap. Not only does this making chewing and smiling easier, but it prevents neighboring teeth from shifting out of alignment.
Dentures & Partials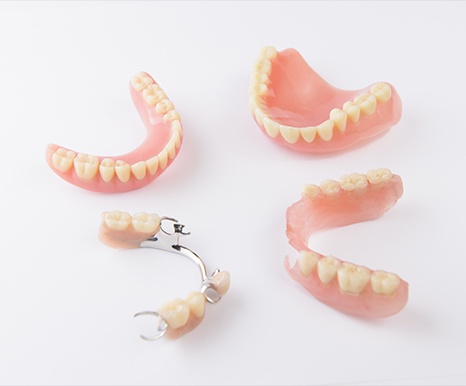 If you have extensive tooth loss, our dental office can design and create a full or partial denture. Full dentures work to replace an entire arch of teeth, while partial dentures focus on multiple teeth on opposing sides of the mouth. Both utilize acrylic and porcelain materials to naturally blend in with your smile. However, full dentures are held in place via the natural suction of the mouth. Partial dentures use metal hooks that wrap around adjacent natural teeth.
Dental Implants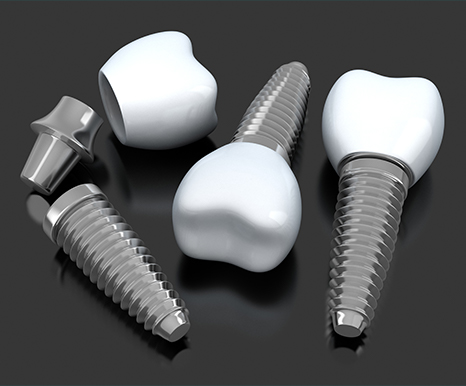 The most comprehensive solution for replacing teeth, dental implants work to restore the root and the crown in one treatment – it is the closest thing to turning back the clock on your natural smile! If you care about addressing all the side effects of tooth loss, dental implants are the most effective solution available. We can even place your implant(s) in the dental office, a step that is often referred to a specialist offsite in other dental offices.