Cosmetic Dentistry - Spring, TX
Give Your Smile a Cosmetic Boost!
Achieving good oral health is always the highest priority at Spring Dentist, but what if you're not happy with how your smile looks? Perhaps your teeth and gums are in healthy condition, but minor imperfections are negatively affecting your self-esteem? With advanced cosmetic solutions from Dr. Kuykendall, you can make your dream smile a reality. To learn which treatment might be best for you, give our dental office a call or continue reading about cosmetic dentistry in Spring, TX below!
Why Choose Spring Dentist for Cosmetic Dentistry?
Porcelain Veneers and Lumineers Available
Metal-Free Restorations
Gum Recontouring for Excess Gum Tissue
Porcelain Veneers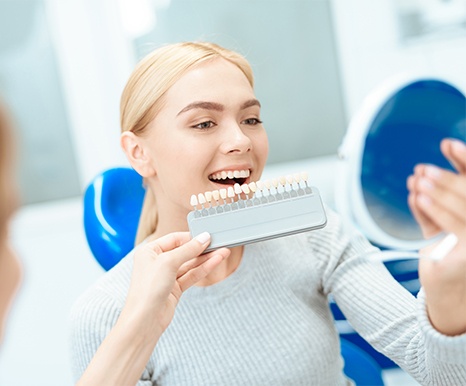 When you have multiple imperfections to address at a time, porcelain veneers are the perfect solution. By removing a very small amount of tooth enamel, we can place custom-made sheaths of dental ceramic to your affected teeth. In just two appointments, your entire smile can be transformed. Of course, those who'd prefer to avoid removing tooth enamel will find Lumineers to be more ideal. They are even thinner than traditional veneers, so you don't have to remove tooth structure for them to look natural.
Learn More
Metal-Free Dental Restorations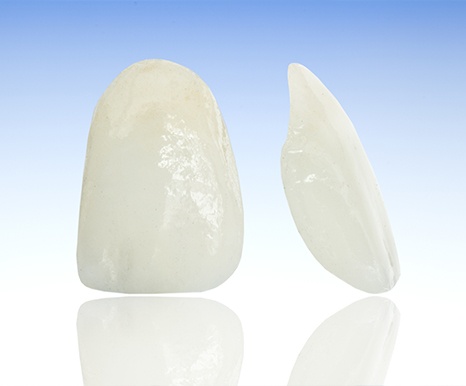 Without tooth-colored materials, we can't get your smile looking as natural as possible. Our dental office uses Bruxzir and Emax materials to restore damaged teeth. These trusted ceramics are durable, natural-looking and, extremely high-quality. Not only do they look natural, but they feel natural once applied to your teeth. With proper care, they should last several years without any issues. Just make sure to practice daily oral hygiene and visit our dental office regularly!
Teeth Whitening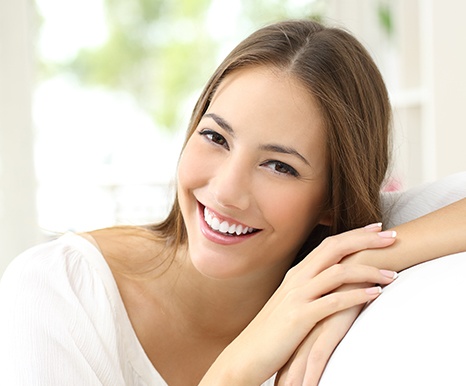 Stubborn stains are always a pain to get off, but over-the-counter products sometimes just don't get the job done. Professional take-home whitening solutions like Opalescence Go ensure that you're getting some of the strongest bleaching materials on the market, and you don't even need to be in-office to get it done. Simply apply the bleaching gel to the trays provided to you and wear them for about 20 minutes a day. After about two weeks of use, you'll have a smile that's multiple shades brighter and stain-free!
Cosmetic Crown Lengthening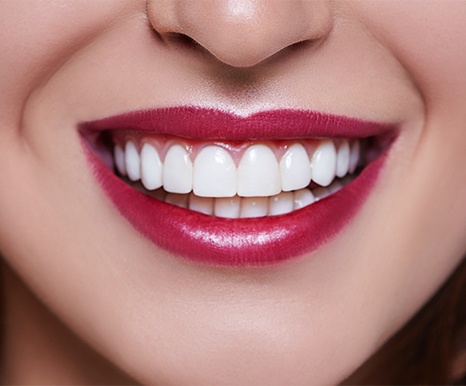 You may think that having small teeth or excessive gum tissue covering your smile is just a fact of life, but the reality is there's a treatment for that. Cosmetic crown lengthening is specifically designed to expose more of your natural tooth enamel, giving you the confidence to show your smile off to friends and family. It only takes one appointment to complete, and with the help of our dental office's soft tissue diode laser, we can easily remove unnecessary tissue in the most comfortable method possible.
BOTOX Treatment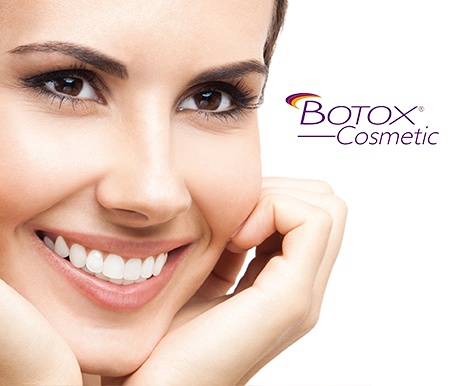 While BOTOX may sound like a treatment exclusive to plastic surgeons, some dentists provide it as well as the ideal complement for an improved smile! Dr. Kuykendall is trained to improve the appearance of facial skin. After administering BOTOX, we can reduce the appearance of wrinkles, fine lines, crow's feet, and more. Maintaining a youthful glow has never been easier!