Implant-Retained Dentures – Spring, TX
Stabilize Your Denture with Dental Implants
Has slipping and irritation made it too difficult to chew certain foods, like steak? You don't need to give up your favorite meals just because you're missing teeth. If a traditional denture hasn't given you the results you want, it's time to discover the security of dental implants. An implant-retained denture in Spring, TX allows you to enjoy the next best thing to your real teeth when needing full mouth replacement. Dr. Kuykendall will rebuild your smile, so you can enjoy your favorite meals again.
How Do Implant-Retained Dentures Work?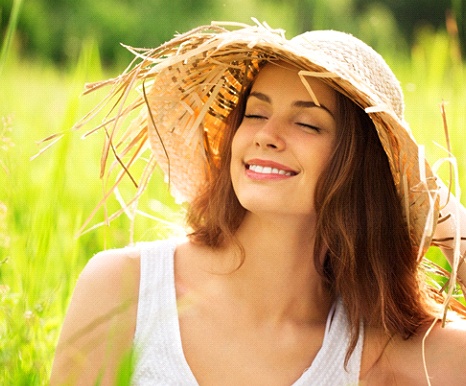 Several innovations have improved the fit and aesthetics of a traditional denture, but it will never feel like your real teeth. It's held to your gum tissue using suction or an adhesive, which allows you to maintain a balanced diet, but there will always be some degree of slipping or irritation.
As an alternative, you can anchor your denture to your jawbone using an average of 6 to 8 strategically placed dental implants. They are surgically inserted into your jaw to mimic the roots of your teeth. Your bone fuses to the posts to stabilize your denture, so you'll never need to worry about any slipping or irritation again. In fact, you can restore as much as 70% of your natural biting force.
Am I a Candidate for Implant-Retained Dentures?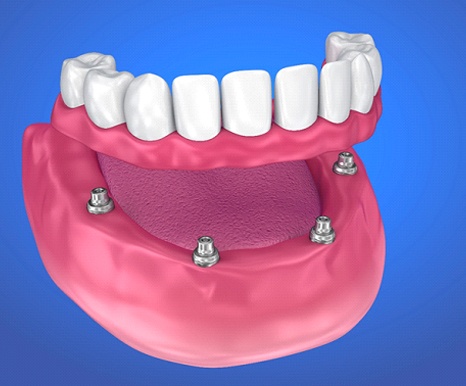 If you're missing all your teeth in one or both arches and a traditional denture didn't give you the results you wanted, you may be a candidate for dental implants. Generally, if you have good oral and general health, you can benefit from the treatment, but you may need additional procedures first, like bone grafting.
Dr. Kuykendall performs a comprehensive consultation to assess your oral and general health. He'll create the customized treatment plan you need for a beautiful, functional smile.
The Implant-Retained Dentures Procedure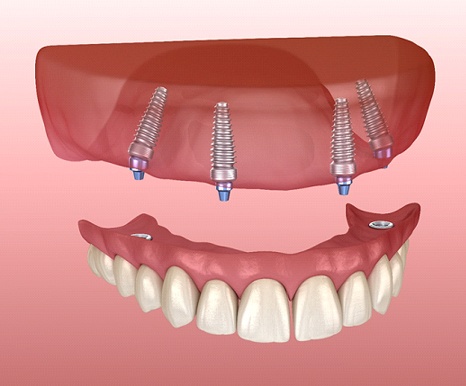 The process to rebuild your smile will occur in multiple stages over a few months. Based on the results of your initial consultation, you may need additional procedures before you can undergo your placement surgery. After you've healed from any previous treatments, sedation or anesthesia is used to ensure your comfort as your gum tissue is opened to access your jawbone.
A small hole is drilled into it for each post to be inserted. Your gum tissue is sutured closed and you spend the next several weeks healing. After your jawbone has fused to the posts, special fixtures called abutments are placed on them to attach your denture. Your new smile can last for several decades if you take the time to care for it properly.
Benefits of Combining Dental Implants & Dentures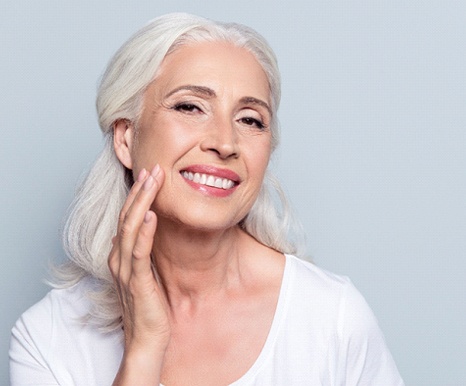 Implant-retained dentures replace the roots of your teeth. As a result, you can enjoy several benefits that aren't possible using a traditional treatment, including:
Over a 95% success rate.
Looks and feels natural.
Eliminates slipping and irritation.
Preserves your jawbone.
Supports your facial tissues.
Easy maintenance and care.
Cost-effective solution.
Schedule a Consultation Today!
Invest in a complete smile using a solution that can last for a lifetime. Contact our dental office today to see if implant-retained dentures are right for you.