Dental Crowns – Spring, TX
Enjoy Natural-Looking Restorations
If you have a damaged or compromised tooth, Dr. Kuykendall might recommend a dental crown to save it from needing to be removed. Although every oral health situation is unique, a crown can restore the health, function, and appearance of a tooth. You won't need to worry about a metal restoration blemishing your smile. Our office uses all-ceramic materials to create a crown that looks like a real tooth, so you can smile confidently.
Why Choose Spring Dentist for a Dental Crown?
All-ceramic restorations for natural-looking results.
Personalized treatment plans for each patient.
State-of-the-art technology for unmatched accuracy.
What is a Dental Crown?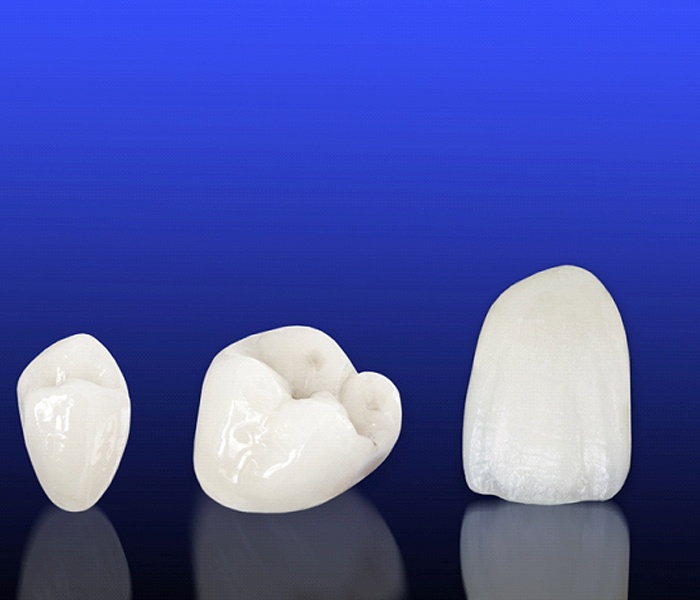 A dental crown is a custom-made cap that's bonded over the entire surface of a tooth that's visible above the gum line. It can provide an added layer of protection for a tooth that is weakened, such as from bruxism or worn enamel. A crown can also be used to restore the integrity of a damaged tooth, like from a large cavity or fracture. It's not uncommon for crowns to be used along with other treatments as well. Since modern restorations are made of tooth-colored material, they also provide aesthetic benefits to enhance the overall appearance of a tooth. Depending on your individual needs, we may recommend a crown for:
Dark tooth discoloration and stains.
Chips or cracks.
Abnormally shaped tooth.
Supporting a fixed bridge.
Dental implants.
Protection after a root canal.
What Can I Expect When Getting a Crown?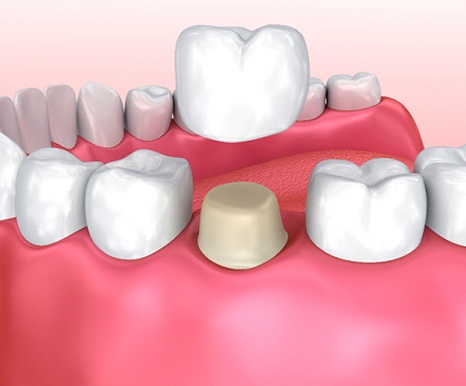 You'll first need an initial consultation to allow us to assess your needs to establish a personalized treatment plan. Typically, you can expect the process to take 2 visits. During the first appointment, we'll perform any additional treatments, like a root canal, and prepare your tooth by reshaping it. We'll take a digital impression of your mouth to get the exact specifications necessary to create your crown. You won't need to hold a messy, foul-tasting material in your mouth. We use advanced technology to ensure precise results.
After we have the impression, we'll send the information to the dental lab. They'll design your crown to match your exact needs, which can take a couple of weeks. As a result, we'll bond a temporary crown over your tooth to protect it while you wait. Once your restoration has been sent back to our office, you'll return to have it applied to your tooth.
How Much Does a Dental Crown Cost?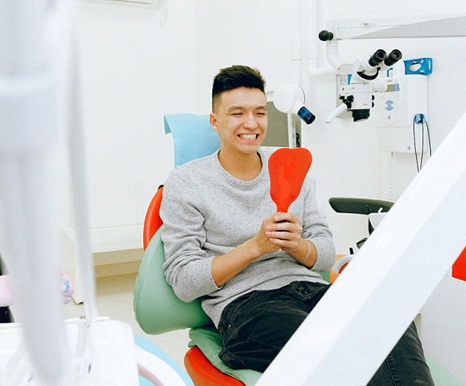 There isn't a set fee for a dental crown because the cost is based on several factors, like the material used. We'll provide you with a custom estimate during your consultation and discuss your payment options, like using your dental insurance. Although every policy differs, many plans can be used to offset the amount you need to pay out-of-pocket. A member of our team will help you find the solutions you need to repair your smile without breaking the bank.
Schedule Your Consultation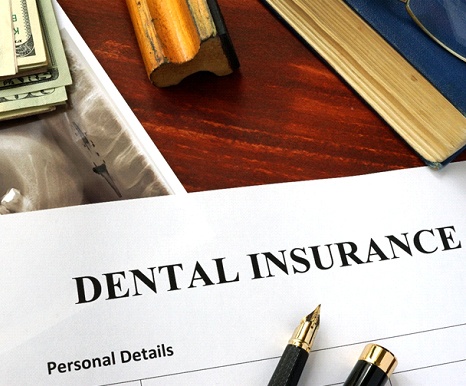 If you need a dental crown, don't wait. Contact our office today to schedule your consultation for a high-quality restoration.