Benefits of Invisalign – Spring, TX
A Subtle Yet Effective Way to Straighten Teeth
At Spring Dentist, Dr. Kuykendall knows that traditional metal braces aren't ideal for everyone. Although they are effective at straightening teeth, closing uneven gaps, and realigning bites, they broadcast the fact that you're undergoing orthodontic treatment. We don't want you to have to compromise your professional image just to achieve a straight smile, which is why we offer Invisalign. These clear braces even out your smile without shining a spotlight on your orthodontic appliance. This is just one of the many, many benefits of Invisalign. To learn a few more of them, simply keep reading below, or give us a call.
Natural Appearance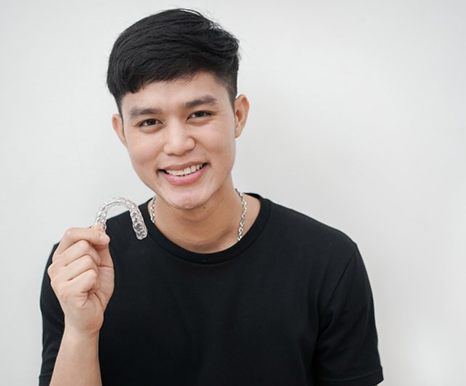 As an adult, the last thing you want is to look like a teenager again by wearing a mouthful of metal. Because Invisalign's trays are translucent, they shouldn't be noticeable in the slightest. You'll be able to confidently smile in public with the knowledge that onlookers don't even know about your treatment.
Increased Comfort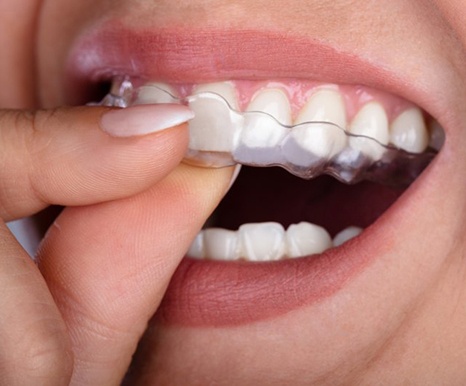 The brackets and wires of traditional braces are notorious for irritating your lips, tongue, gums, and cheeks. Invisalign, on the other hand, is designed with your comfort in mind. The smooth plastic aligners are personalized to snugly fit over your teeth, preventing the soft tissues in your mouth from becoming irritated.
Added Convenience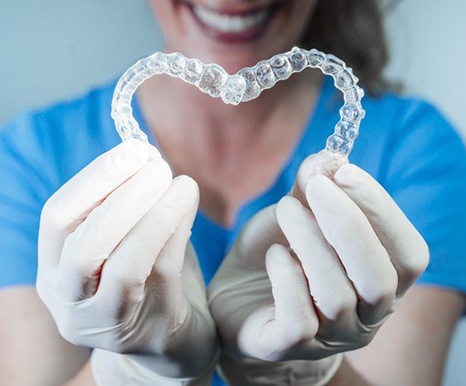 While you should try to wear your aligners for at least 20 to 22 hours a day, you can take them out on special occasions. If you need to play a musical instrument or your favorite sport, or even if you just want to look your best for a wedding or job interview, simply remove your trays and place them back in your mouth once you're finished.
Oral hygiene is also much easier with Invisalign than with braces. Brackets and wires get in the way of proper brushing and flossing, but once you take out your aligners, you can clean your teeth as you normally would.
No Dietary Restrictions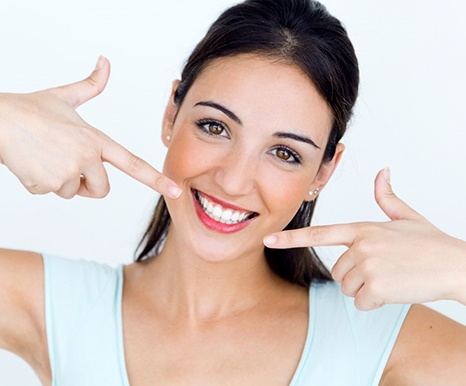 Metal braces come with a litany of foods you shouldn't eat because they can get trapped in the brackets and wires. With Invisalign, you are free to enjoy all of your favorite foods. Just remove your aligners and brush your teeth before putting them back on.
Easy Maintenance
Patients with traditional braces must often invest in a water flosser or other special instruments to clean their teeth during their treatment. With Invisalign, all you need is lukewarm water, clear antibacterial soap, and a soft-bristled toothbrush. Scrubbing your trays at least once daily will remove harmful bacteria that could stain the aligners and contribute to tooth decay. Keep in mind that you should never use hot water to clean your aligners, as it could change their shape.
Faster Average Treatment Time
While metal braces typically take 24 to 36 months to straighten teeth, the average treatment time for Invisalign is just 12 to 18 months. Not only can you enjoy the benefits of a straight smile much sooner, but you'll also spend less time in the dentist's chair throughout the course of your treatment. You'll still visit us every few weeks, but we won't need to adjust any wires. Instead, all we'll do is briefly evaluate your progress and give you your next few pairs of aligners.