Meet Your Dental Team
At Spring Dentist, every member of our team is entirely devoted to helping patients smile brighter – and we hope this dedication is clear from your very first appointment! We also pursue ongoing education regularly in order to stay abreast of the latest trends in dentistry. If you'd like to learn more about each friendly face you'll be meeting here, just keep reading below.
Cynthia, Office Manager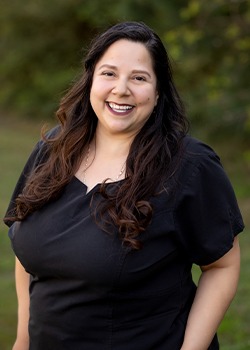 Cynthia has been a member of our dental team for nearly a decade, and her overall career in the oral healthcare field impressively spans over 30 years! She keeps many aspects of Spring Dentist running smoothly, but her favorite part of the job is helping patients understand how dental insurance works.
A Houston native, Cynthia is happily married with two sons and two wonderful grandbabies. Outside of work, she spends all of the free time she can with her loved ones and also enjoys extreme couponing!
Catherine, Dental Hygienist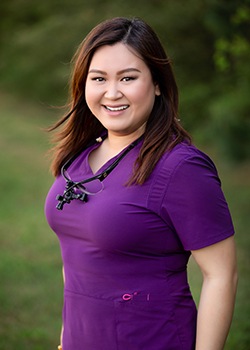 Catherine has been working in the dental field for over five years now. After studying at the University of Houston, she pursued her dental hygiene training at Coastal Bend College. She is also certified in nitrous oxide, CPR, and laser gingival therapy. Her favorite part of this position is being able to help patients regain the self-confidence they deserve!
Outside of work, Catherine spends her free time cooking, gardening, and traveling to try new foods. She is one of five siblings and the only daughter in the family to boot.
Melody, Registered Dental Assistant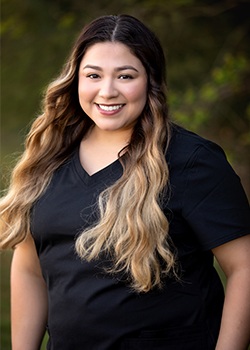 A Houston native, Melody has been a member of our dental team for over five years now. She attended Lone Star University for her education. What she enjoys most about her position is spending time alongside coworkers who are such great team players, as well as working for a wonderful dentist!
At home, Melody has a very hardworking husband and a young daughter. When she has spare time away from work, her biggest hobby is extreme couponing.
Silvia, Registered Dental Assistant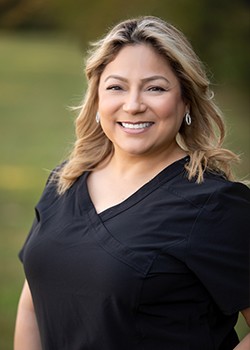 Silvia first joined the Spring Dentist team around a decade ago, and she has well over 20 years of dental experience overall! After attending Lone Star College, she was blessed to receive plenty of advanced training directly in a dental office setting. She is also certified in nitrous oxide. Each day, she works hard to provide the best quality care to patients while also treating them just like family.
Originally from Houston, Silvia spends her free time outside of work dancing and hanging out with her family. She also loves singing – in fact, she's the Queen of Tejano Karaoke!