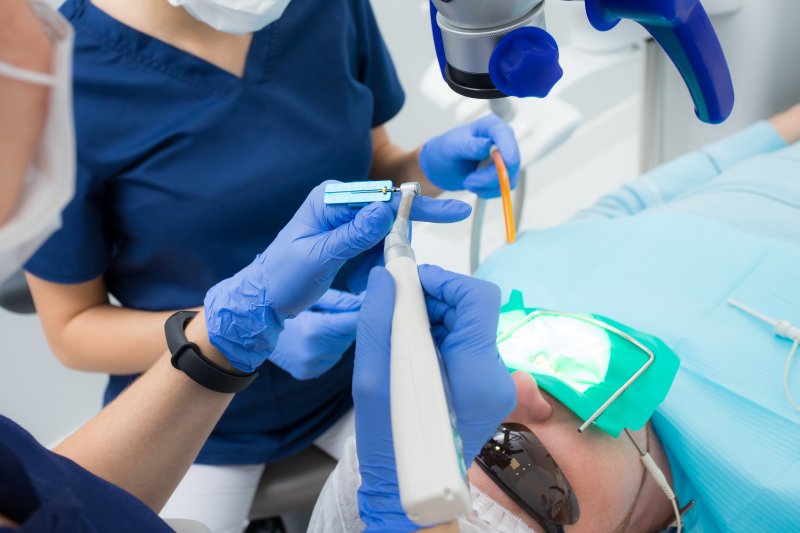 Imagine that your dentist says you need root canal therapy. In this scenario, you'd probably have many questions buzzing in your head. One of the biggest, though, is likely how long such a procedure would take. After all, you'll need to change your schedule depending on the expected treatment time. Well, the short answer is that it depends on various factors. If you want the long answer, though, your Spring dentist can help you. Read on to learn how long root canal therapy and its aftercare process takes.
What's Root Canal Therapy?
A root canal is a procedure that gets rid of damage in a tooth's roots while preserving the dental structure. In particular, it removes the pearly white's innermost pulp or soft tissue and then seals it up.
In most cases, you need root canal therapy when a tooth is infected or inflamed. Without it, your infection can spread to other body parts and cause more health problems. Should that happen, your only choice would be an extensive and costly tooth extraction.
How Long Does It Take?
Generally, root canal treatment can last thirty to ninety minutes. Where your own falls on that spectrum will depend on the infection's severity. How many roots need removal will also influence the time.
Consider typical root canals for the example teeth below:
Molars – These very back teeth have up to four roots each. For that reason, root canals involving them can take ninety minutes or even longer to finish.
Premolars – Premolars sit closer to the front of your mouth than molars. Due to having only one or two roots, root canals for them can take forty-five to ninety minutes.
Incisors and Canines – Because incisors and canines are smaller and single-rooted, their root canals only take about thirty to sixty minutes.
What to Expect During Your Recovery
Once you're done with root canal therapy, you'll need time to recover. Plus, you may need to wait before your final crown is placed post-treatment. You can expect this period to last for one or two weeks.
You might feel sore around the treated area for twenty-four to forty-eight hours. If so, feel free to take over-the-counter pain relievers. To be safe, you should also stick to softer foods to avoid harming your tooth.
While waiting on your crown, you'll need to ensure the treated tooth is healthy. As such, carefully brush it twice daily and floss once daily.
Hopefully, you now know how to adjust your schedule for root canal therapy. Still, go ahead and contact your local Spring dentist for more details.
About the Practice
Spring Dentist is based in Spring, TX. As led by Dr. Joshua Kuykendall, our practice strives to give patients the best possible dental care. That said, we perform high-quality preventive, cosmetic, and restorative dentistry, as well as emergency procedures. In other words, you can trust us for anything from dental checkups to root canal therapy. For more information or to book an appointment, you can reach us at our website or by phone at (281)-353-9797.