Aftercare of Dental Implants – Spring, TX
Taking the Right Steps for a Longer-Lasting Smile
What to know more about the aftercare of dental implants? After all, you're probably well-informed about the process in which you will undergo to receive them as well as the many benefits you'll receive once they are fully in place, but what about the recovery phase? At Spring Dentist, we know you have a lot of questions when it comes to what you can expect while healing at home, which is why we've broken it down for you. We want you to be informed about what you need and how best to recovery during this stage of treatment. If you have any questions, please do not hesitate to contact our office.
Make Oral Hygiene a Priority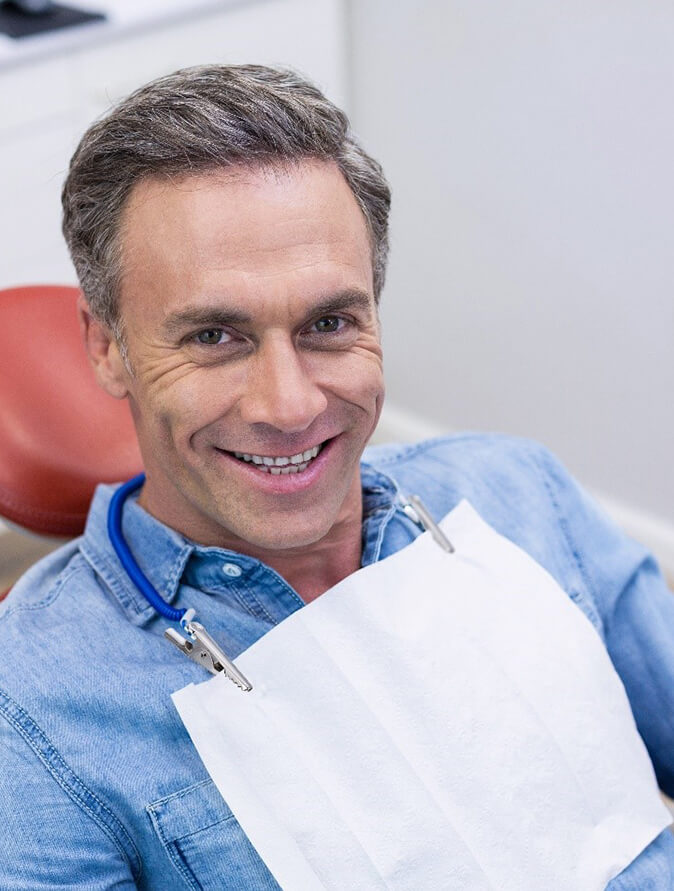 Once you return home to heal after having your dental implants placed, you will need to continue your regular oral hygiene routine. However, you will need to be careful around the surgical sites to avoid irritating or harming your implants.
To ensure that your mouth remains decay and disease-free during this time, make sure to:
Avoid brushing near the implant sites for a few days. After this time, you can begin to use a soft-bristled toothbrush.
Instead of using mouthwash to rinse your teeth and gums, opt for saltwater, as this will help speed up the healing process.
Make sure to rinse your mouth after eating each time.
Try not to chew on the side of your mouth that have new implants.
If dental floss is too difficult to use, consider a water irritator that is much gentler.
Use a cold compress or ice pack to reduce swelling and minimize discomfort.
Take any antibiotics or medications as directed.
Protect Your Dental Implants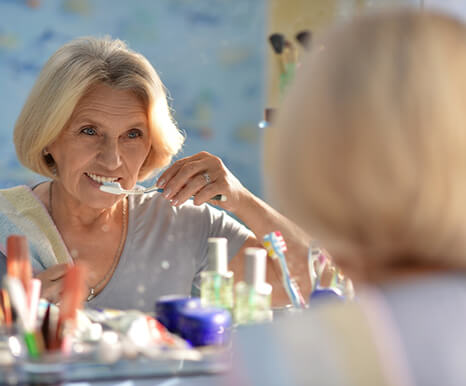 When it comes to caring for your dental implants, there are several steps you can take to keep them looking and feeling their best, including:
Allowing the anesthetic to wear off before attempting to eat anything
Avoiding tobacco or smoking until your implants are healed. If possible, try to quit before you have them placed
Avoiding any strenuous activity for at least 48 hours after placement
Trying not to touch or prod at the implant sites
Wearing a mouthguard if you are prone to teeth grinding
Wearing a sportsguard if you plan to engage in sports-related activities
Avoid hard, crunchy foods, as these can damage both natural and artificial teeth
Maintain a good oral hygiene routine to help strengthen your natural tooth enamel and avoid gum disease that can negatively impact your dental implants
Should you being to feel as if a dental implant is causing problems, or if you experience damage to one of your implants, don't wait to call us. We will need to see you as soon as possible to determine how severe the problem is and what course of action to take to remedy the issue.
Schedule Regular Recall Visits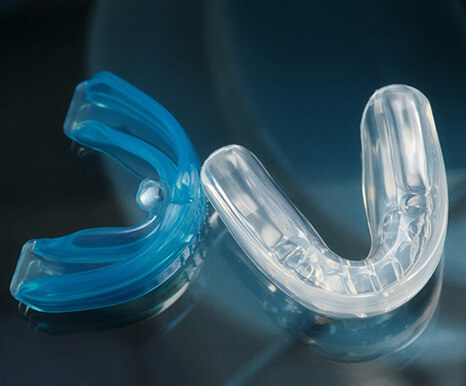 It is necessary that you maintain regular visits to see our team. Why? Because it is still important that we help you maintain a healthy smile with regular checkups and cleanings, but we also want to be able to examine your restorations to ensure they are still firmly in place and presenting no problems to your oral cavity or smile. These regular recall visits make it possible for us to immediately diagnose any issues early on and avoid unnecessary dental care in the future.