Porcelain Veneers – Spring, TX
A Priceless Investment In Your Confidence
Do you wish that your smile was more attractive? Damaged teeth can have a huge impact on the way you present yourself. Over time, they can cause you to become embarrassed by your smile, making you feel like you'd rather hide it than let it shine. Instead of letting your self-confidence dwindle because of some pesky cosmetic imperfections, let us fix them with porcelain veneers at Spring Dentist! With the ability to conceal a slew of issues with a single solution, these porcelain shells can take your smile from drab to stellar in just a couple of appointments! To learn more about the procedure, or to find out if it's the right choice for you, contact us today!
Why Choose Spring Dentist For Porcelain Veneers?
Customized Treatment Plans
Experienced Dentist
Advanced Technology
What Are Porcelain Veneers?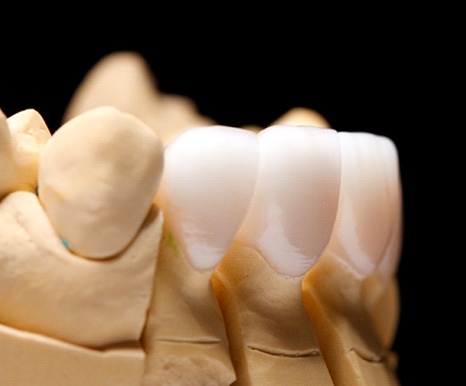 Veneers are thin, strong shells that are custom-created to fit over the visible portion of your teeth. Because they're made from dental porcelain, they are able to mimic the look of your natural enamel by reflecting light. They're also gentle on your gum tissue. Once they've been permanently cemented to your natural teeth, they can conceal a variety of flaws and act to change the shape, size, and color of them to create a seamless and complete smile. The procedure typically takes place over the course of two appointments with your cosmetic dentist, Dr. Joshua Kuykendall.
Benefits of Porcelain Veneers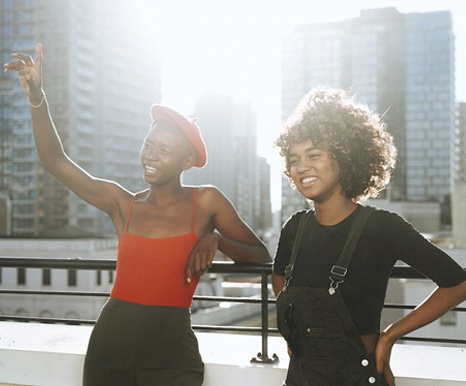 Porcelain veneers offer patients a laundry list of benefits that they aren't able to get with other cosmetic treatments. Some advantages that you can look forward to include:
A natural appearance that blends in with the rest of your teeth.
Each veneer is custom-crafted.
Dental porcelain is stain-resistant.
Gentle on the gums.
Fix a variety of cosmetic flaws with one solution.
Boost your confidence.
The Process of Getting Porcelain Veneers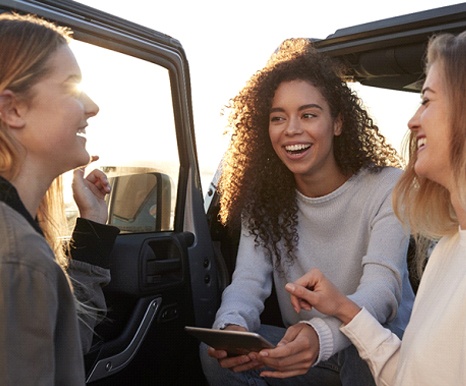 Before you begin the procedure, you'll have a consultation with Dr. Kuykendall to help you determine whether or not porcelain veneers are right for you. Once you make your decision, we'll go ahead and schedule your first appointment.
During your first visit, we'll prepare your teeth to receive the permanent veneers by removing a small amount of your natural enamel. This is to compensate for the thickness of the porcelain shells so that they lay flush with the rest of your teeth and don't protrude from your mouth. Next, we'll take impressions of each of the teeth that you'd like to have repaired to send off to the dental laboratory. Finally, we'll place temporary shells until you come back for your next appointment so you can get used to the way they feel.
Once we receive your permanent veneers from the dental laboratory, we'll schedule your last visit. After taking off your temporary veneers, we'll begin to cement the permanent ones to your natural teeth. Dr. Kuykendall will make any final necessary adjustments, polish them, and then you'll be all set!
When you walk out of our dental office feeling confident with your newly transformed smile, you'll understand just how priceless porcelain veneers are. With the proper maintenance, you can enjoy brighter and healthier-looking teeth for years to come. Contact us today to start your journey towards a more confident you!