Dental Implant Costs – Spring, TX
Invest in the Future of Your Smile
Many patients who could greatly benefit from dental implants are hesitant to get them because they don't want to spend a lot of money. At Spring Dentist, we understand that, which is why we wouldn't recommend dental implants unless we truly believed they were the best solution to tooth loss available today. Keep reading below to learn some of the reasons why dental implants cost as much as they do, and how you can invest in the future of your smile without breaking the bank.
Why Choose Spring Dentist for Dental Implants?
Nitrous Oxide and Oral Conscious Sedation Available
Implant Placement Performed Onsite
CBCT Scanner for Improved Treatment Planning
Types of Dental Implants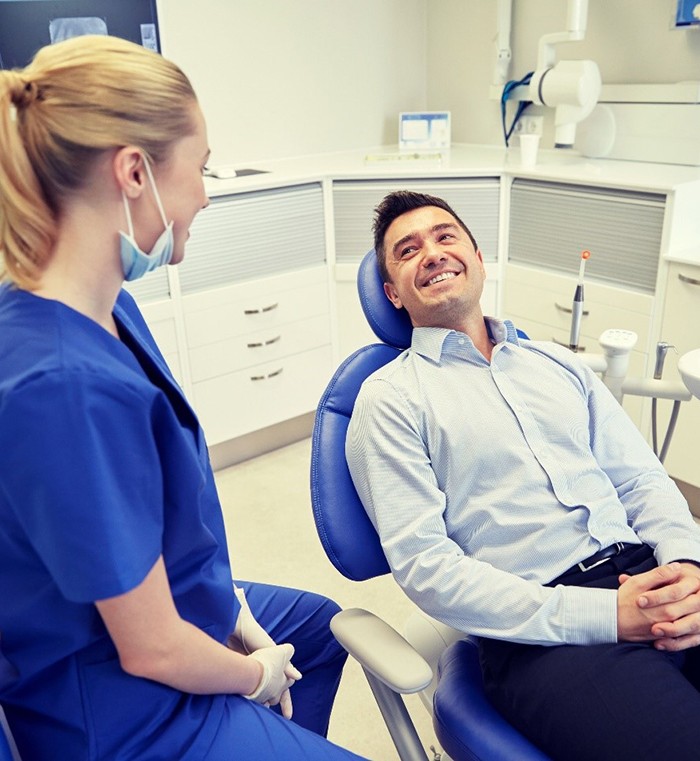 The number of implants you need and the type of restoration you will receive depends on how many teeth you're missing. Dental implants can be used to replace anywhere from one tooth to a whole mouthful of missing pearly whites. The cost of your treatment will also depend on these factors.
Single tooth: If you're only missing one tooth, we suggest an implant-retained crown to fit into your smile like the missing piece of a puzzle.
Multiple teeth: For multiple consecutive missing teeth, we can place an implant-retained dental bridge to restore both the beauty and structure of your smile.
All teeth: Using implant-retained dentures, we can replace your entire smile using four to six implants per arch. This option is significantly studier and longer lasting than conventional dentures.
What Are the Stages of Dental Implant Treatment?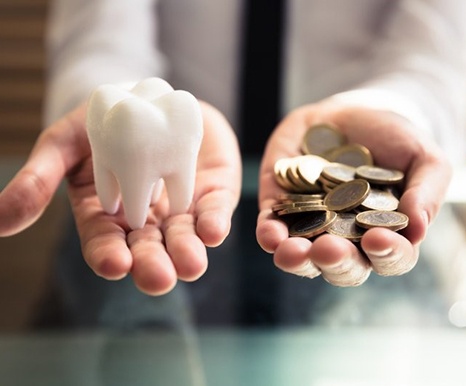 Getting dental implants takes at least a few months and several separate treatments. First comes the initial consultation, where we'll take detailed x-rays to determine exactly where your implants will go. Sometimes we may determine that a preliminary procedure, like a bone graft or sinus lift, is necessary before placing implants.
During your implant surgery, tiny holes will be made in your jawbone, into which the implants will be placed. Afterward, your jawbone must heal for at least three or four months while the implants fuse to your jaw and become a part of you. When you're all healed up, you'll return to our office, where we'll place your permanent restorations, allowing you to enjoy a complete, beautiful smile.
Are Dental Implants Worth the Investment?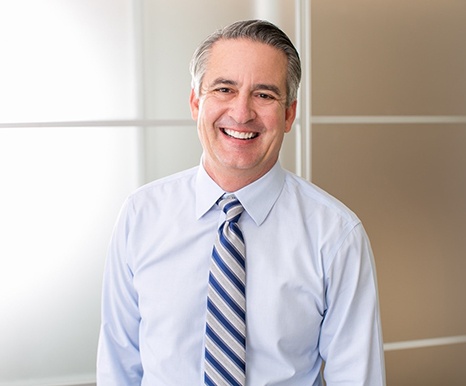 Although dental implants may come with a higher price tag than other tooth replacement options, they actually have the potential to save you money in the long run. With proper care, dental implants can last for decades to come, maybe even the rest of your life. This means you spend less time and money getting your restorations repaired or replaced, like you would with a bridge or denture. Dental implants also come with several other health benefits that other solutions don't offer, like jawbone preservation, which prevents additional tooth loss and keeps you looking young. For these reasons, most patients find that dental implants are well worth the investment.
Does My Insurance Cover Dental Implants?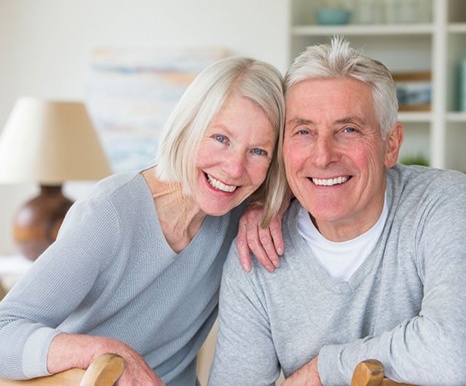 Unfortunately, most insurance companies don't cover the full cost of dental implants. However, our team is more than happy to file insurance claims on your behalf to make sure you're getting the maximum amount of benefits possible from your plan. Sometimes, insurance companies will cover the cost of part of the treatment, such as a bone graft or the restoration. To find out more about how much of your new smile your insurance plan will cover, give us a call today to schedule a consultation.