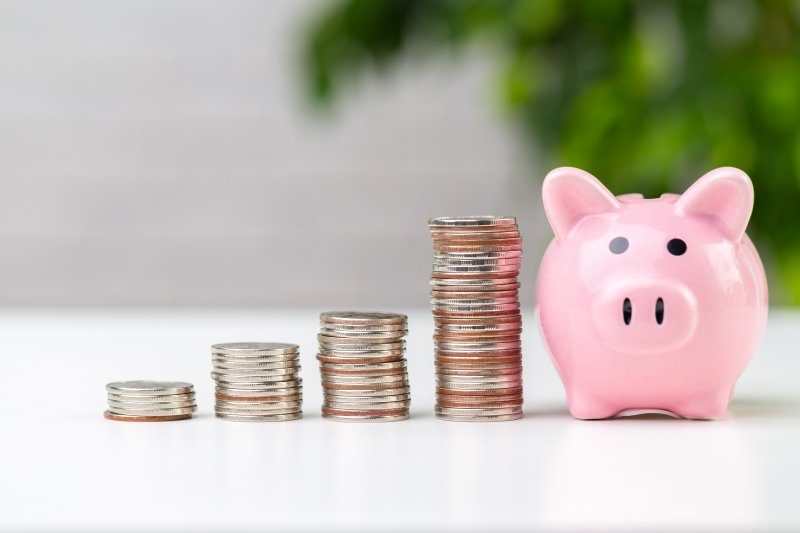 Many Americans aren't seeing a dentist on a regular basis. According to the American Dental Association, approximately 42% of people in the United States don't go as often as they would like to. Even though there are many things that can play a role in this, like dental anxiety and a busy schedule, for many people, fear of costs is the biggest reason. This is especially the case for those who do not have dental insurance. Continue reading to learn a few of the ways that seeing your dentist regularly can help you save money later on.
Preventing Tooth Decay
Even if you're an excellent brusher and flosser, nobody is perfect. There will still be areas in your mouth that are hard to reach. When you go in for your regular cleanings, your hygienist will remove any leftover buildups of plaque and tartar before they lead to oral health issues. Your dentist will also check for any tooth decay in the mouth so it can be treated early. Having this repaired now will be much cheaper than waiting until you have a full-blown tooth infection that requires a root canal or extraction.
Preventing Gum Disease
Gum disease is extremely common. In fact, approximately half of adults over the age of thirty have some type of periodontal disease. Fortunately, it is easily preventable through good oral hygiene and regular visits to the dentist. When your dentist catches it early, you can have it treated before becoming serious. If you leave it to progress, you could end up with irreversible gum recession, loose teeth, and tooth loss. This means pricey restorations and gum disease treatment that may not be so easily covered by dental insurance.
Oral Cancer Detection
Every time you go to the dental office for a checkup, your dentist examines your mouth for early signs of oral cancer. This disease progresses quickly and can be life threatening. When it is caught early on, it can often be easily treated, but if you're missing your dental appointments, this could go undetected for a while. An easy treatment could become intensive chemotherapy. Seeing your dentist for routine checkups can save you lots of money, time, and even your life!
Reducing Discoloration
Part of your dental cleaning includes having your teeth polished using a special paste. This gritty substance breaks apart surface stains. When you aren't getting this preventive care, you may end up paying a lot more in the future for cosmetic work to restore the color of your teeth.
If you see your dentist on a regular basis, you aren't only saving money, but you're also saving your oral health. Before your appointment, ask your dentist if they accept your insurance plan. If you don't have insurance, ask them about other options. They may be able to help. Fear of costs shouldn't keep you from getting the essential dental care you need.
About the Author
Dr. Joshua Kuykendall earned his Doctor of Dental Surgery from The University of Oklahoma College of Dentistry. He is a proud member of the American Dental Association, Texas Dental Association, American Academy of Implant Dentistry, and the Greater Houston Dental Society. At Spring Dentist, they're in-network with a wide variety of different PPO plans including Aetna, Cigna, and Delta Dental. For more information or to schedule an appointment with Dr. Kuykendall, visit his website or call (281) 353-9797.