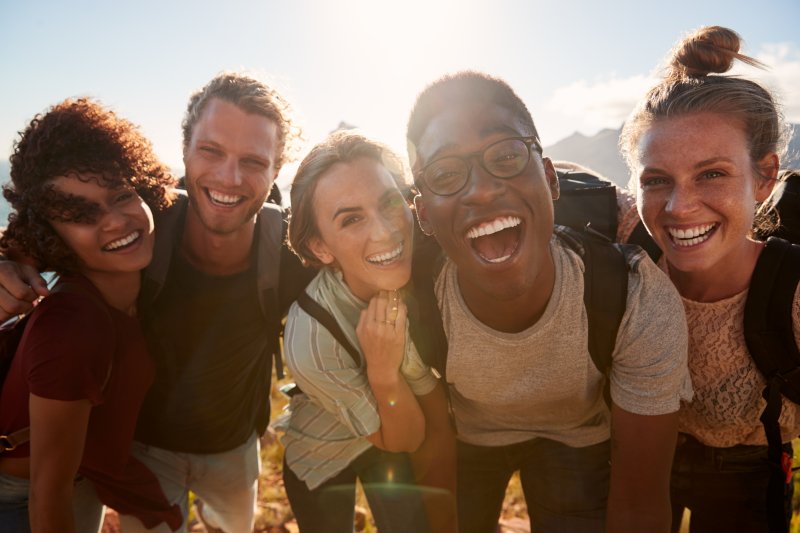 If you're looking to enhance your smile, it may seem impossible at first to achieve the results you're looking for without spending a fortune. Luckily, there are a few different cosmetic dental treatments to choose from even when you're on a budget. Read on to learn more about some of the more affordable treatments that are available to you, how dental financing can help, and how you can achieve the smile of your dreams with a good cosmetic dentist in Spring.
Which Cosmetic Dental Treatments Are Affordable?
There are some cosmetic dental treatments that won't break the bank but will still enhance your smile. Teeth whitening can be performed at-home or in-office by your dentist. Over-the-counter whitening kits can be purchased at pharmacies and grocery stores, but they aren't nearly as efficient, and the effects don't last as long. In-office whitening can be completed in one visit, or your dentist can give you a take home kit that will whiten your smile over the next few weeks.
What Are Your Financial Options for Cosmetic Dentistry?
If you're worried that you won't be able to afford a cosmetic dental procedure, it won't hurt to ask your dentist about their financing options. Many practices are willing to work with their patients to help them achieve the smile they want without having to stress about the monetary aspect. Some practices also allow patients to use third-party financing options. This will allow you to split the price of your treatment into multiple affordable payments, so you don't have to pay for everything at one time.
You don't need to be wealthy to enhance the look of your smile with cosmetic dental treatments. By doing some research and speaking with your dentist about your options, you can work your way towards a smile that you can't help but brag about!
About the Practice
Spring Dentist offers families a range of dental treatments and procedures to help enhance their smile. Even if you're looking to improve your teeth on a budget, they offer a few different inexpensive cosmetic treatments as well as insurance and financing options. The friendly, personable team has gone out of their way to create a relaxed, comfortable atmosphere where you can feel confident in the care you're receiving. To schedule an appointment with Spring Dentist or to learn more about how to improve your smile with cosmetic dentistry, visit their website or call their office at (281) 353-9797.